WHY WE DO
We use digital technology that men can use to enable them to self-manage and engage with their own mental health.
We call it 'Prevention Through Self-Management' because waiting until a man reaches crisis before he gets help is like throwing a lifebuoy ring into the water when already drowning.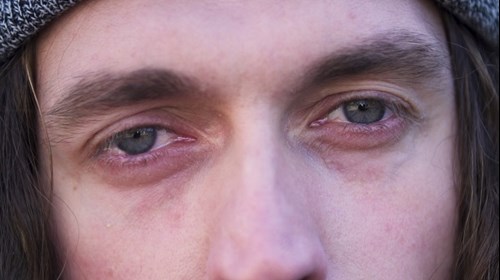 Save the Male.
As a man, being affected by mental illness isn't a sign of weakness. The 21st century throws more and more at us that we as men are just not designed to cope with.
There's too much going on, and we can't be expected to handle it all on our own. Sooner or later you get man down.
In this modern world, everyone seems to be connected to everyone else through social media yet somehow all of these connections mean that we tend to talk 'at' each other rather than 'to' each other.
Looking for support doesn't make you any less of a man, in fact, it's the exact opposite.
The stereotype that 'women are emotional' and men should be the 'strong silent type' doesn't help either gender. We're all just people.
As a man sometimes we find it difficult to talk, or the opportunity doesn't present its self and we fear being judged for it being seen as a sign of weakness.
Our strategy is to reach out to men in Scotland no matter where (especially remote and rural areas) and to provide the tools and means that empower them to support their own mental-fitness through self-management in private and with confidence.
A Digital Safe Space.
We are a mental wellbeing platform for men and those that support them.
We use:
DIGITAL. To provide support.
FILM. To create awareness.
SOCIAL. To share the story.
We are self-funded and rely on donations from #Brothers and #Sisters many who have been personally affected by male suicide, who raise money on our behalf.
We see that as a big responsibility, taking their hard worked for money, many times it comes at a huge emotional cost, so is incumbent on us to use it as effectively and productively as possible.
We have set out to make BIA as efficient an operation as possible by making sure that costs are kept to a minimum so that we maximise the funds raised to go to the projects we believe are going to help men in Scotland support and manage their own mental fitness.
That is why we are volunteer-based, our office is in the founders back-garden and by using the internet, digital technology and film we can reach out and provide support.
We believe that our strategy has the capacity to reach every man in Scotland and then beyond because using these effective and 21st Century tools, we can scale up to meet demand both quickly and cost-effectively.
We connect via Wi-Fi.
We deliver through digital.
We provide support with a human touch.
We apply the same methods that any successful online business model uses, except our business is reducing male suicide.