SHOP
Our new online store is available here: Brothers in Arms Clothing
Help raise awareness and support our mission to reduce male suicide in Scotland with one of our organic cotton t-shirts, and accessories., all profits go to funding our Brothers-Thrive app and Live Coaching Service. to keep it free to men in Scotland.
Why we teamed up with Teemill.
Started by brothers Rob and Mart, they decided to create a business and make the products they wanted to buy that dealt with both landfill and recycling issues.
So in 2008 armed with £200 of savings, they started in a garden shed on the Isle of Wight. It started small but with a big ambition - to redesign the clothing industry. The aim was to make a range of clothing from organic cotton in a renewable energy powered factory.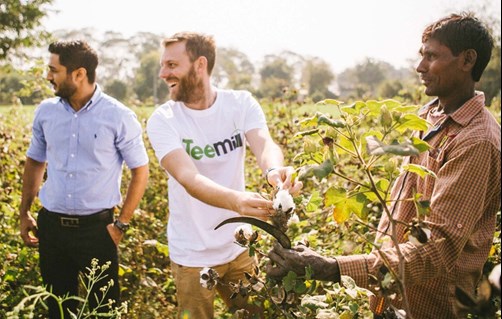 Organic cotton is better for the producers and the ecosystem in which it is produced. Instead of more toxic pesticides and fertilisers the special ingredients - cow poo and wee - keep the soil fertile and the pests away. It encourages biodiversity and leads to the extra soft feel of our products.
More info here in this short video.
In the UK they own a solar farm and power the entire manufacturing operations with renewables. In India, the factory owns two wind farms and a 150kw PV array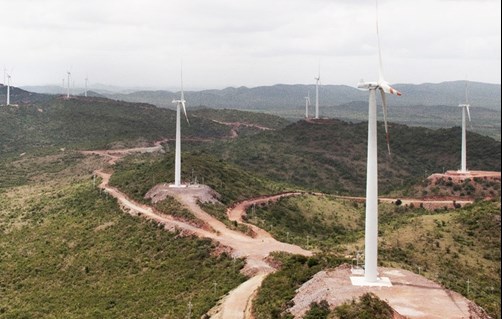 Their factory based on the Isle of White uses machine-to-machine communications technology which allows them to dynamically turn equipment on and off only when it is needed.
They develop technology at their factory to improve all aspects of t-shirt printing. This includes working on lower impact chemicals, software, machinery and automation technologies. It enables them to make products in real-time and only makes products after they have been ordered and share the benefits of this technology free with startups and charities.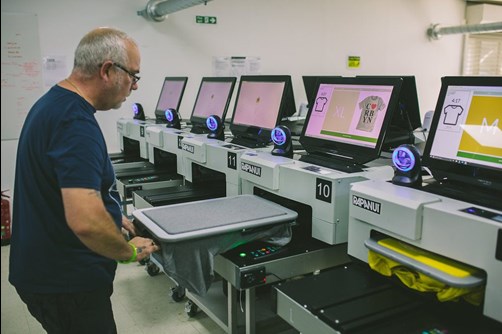 The reduction in waste and productivity gains allow them to invest more in their team, vocational training programs have helped over 40 young people on the Isle of Wight get into full-time work.
By 2050 there will be more plastic in the ocean than fish. This is bad. All orders are shipped in paper mail bags or cardboard boxes with paper-based tape.
They are a 21st Century manufacturer a good fit for a 21st Century charity, and that's why...