WHO
Our Mission: Reducing male suicide in Scotland.
How will we do this? with an online and digital strategy from fundraising to delivery of services, keeping costs to a minimum to maximise support.
An autonomous and self-referring digital platform that gives access to NHS approved tech and qualified online therapy for support and coaching that is private, anonymous, confidential and free.
To empower men to self-manage and support their own mental fitness and wellbeing
So that tomorrow is another day to look forward to...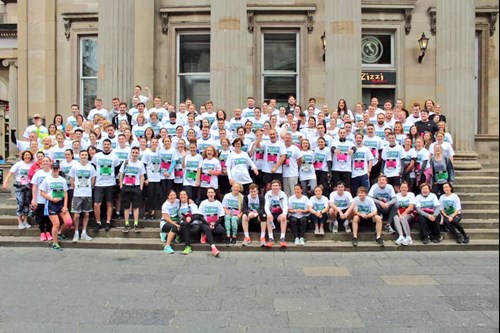 Brothers in Arms was an idea that became a reality when we launched in 2017 as an awareness-raising website to represent men in Scotland.
And to start the conversation about male suicide, the single biggest killer of men in the UK under the age of 45.
Not war, not cancer, not car accidents.
Suicide.
And why?
Because as men we can reach a point where we see no other way out and then choose methods that there is no coming back from.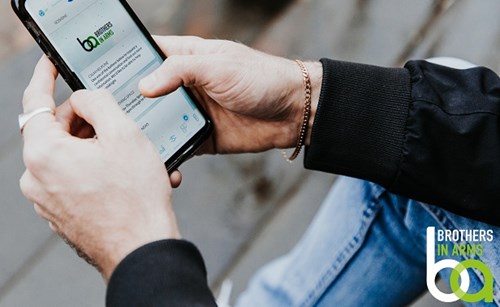 We wanted to change that, so with Dan Proverbs, founder and conception, Martin Smith and Rob Booth, digital magicians and reality makers, and Duncan Cowles storyteller and film producer, Brothers in Arms was born.
And then partnered with Dr Andres Fonseca, who had previously worked for the NHS and now had created technology that we knew we could work with. 
We are a volunteered based charity, all funds raised go directly to the support service and by using digital tech, films and social media we reach all parts of Scotland. 
There are people who every day are born male and at some point may ask themselves what it means to be a man in the world we live in today.
They do this because the world still defines people by gender, but these stereotypes create expectations that stand in the way of being a human first.
This can lead to the difficulties that men in Scotland's modern society have in dealing with the stresses and pressures of everyday life.
Finding the right coping mechanisms are what we want to deliver so that they don't have to live their lives miserably.
We believe in a strategy of 'Prevention through Self-management' to enable men to support their own mental wellbeing.
And to acknowledge the role that partners, wives, mothers and sisters have in supporting the men in their lives.
By investing in cutting edge digital technology that allows them to do that in private and with confidence and is free to access and use.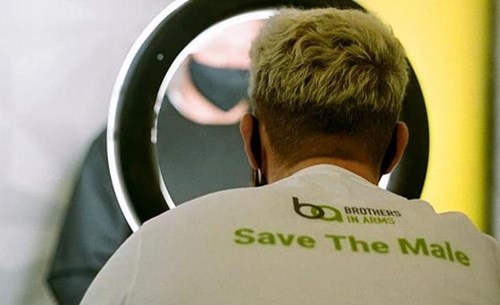 We connect via Wi-Fi.  We deliver through digital.  We provide support with a human touch.